Melanoma: Overview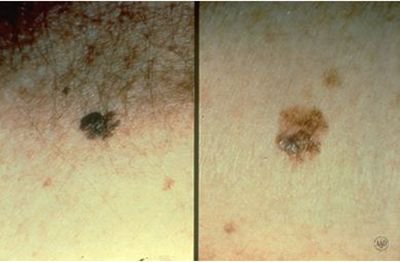 Also called malignant melanoma
Melanoma is the most serious type of skin cancer. Allowed to grow, melanoma can spread quickly to other parts of the body. This can be deadly.
There is good news. When found early, melanoma is highly treatable.
You can find melanoma early by following this 3-step process:
Learn the warning signs of melanoma.
Look for the warning signs while examining your skin.
See a dermatologist if you find any of the warning signs.
Images property of the American Academy of Dermatology.
---
© American Academy of Dermatology. All rights reserved. Reproduction or republication is strictly prohibited without prior written permission. Use of these materials is subject to the legal notice and terms of use located at https://www.aad.org/about/legal